Government Winter Support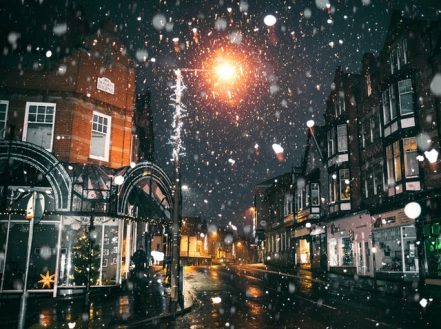 On the 24th September 2020 the Chancellor, Rishi Sunak, outlined the Governments Winter Economy Plan. The measures have been enacted in response to a foreseen tightening of the lockdown announced the week before.
A new support scheme to help support staff wages, a different way to pay deferred VAT payments and alterations to help those who may struggle to pay back their bounce back loans have all been announced amongst other support measures.
Below we have highlighted the main support announced to support businesses through what will be a long winter.
This article has been updated with the latest announcements issued on 22nd October 2020 
A new Job Support Scheme be introduced from 1st November. The government has said this scheme is aimed at protecting 'viable' jobs in businesses facing lower demand over the winter, specifically targeting those in the leisure and hospitality sector.
The scheme will run for six months with the government contributing to the wages of workers who are working fewer than their normal hours.
The Scheme is split between 'open' and 'closed'. On the 'closed' scheme, employers must be instructed to and cease work for a minimum of 7 consecutive (or calendar) days. The scheme is only available for employees who cannot work (paid or unpaid) for that employer. Employers can claim 2/3rd of employees normal pay up to a limit of £2,083.33. The grant will not cover NICS or pension contributions.
On the 'Job Support Scheme Open' employees must be working at least 20% of their usual hours, of which the employer will pay. Of the remaining 80%, the government will pay a grant valuing 61.67% of the hours not worked up to the value of £1,541.75 per month. The employer will also pay another 5% of the hours not worked.
For Example – Employee works 20% of their usual hours
Monthly Salary of £1,100
20% hours worked paid by employer: £1,100 x 20% = £220
Of the 80% remaining: £880
61.67% grant from the government: £880 x 61.67%: £542.70
5% contribution from the employer: £880 x 5%: £44
Employer Contribution: £264.00
Government Contribution: £542.70
Total employee wage paid: £806.70
Further Example – Employee works 50% of their usual hour
Monthly Salary of £1,100
50% hours worked paid by employer: £1,100 x 50% = £550
Of the 50% remaining: £550
61.67% grant from the government: £550 x 61.67%: £339.19
5% contribution from the employer: £550 x 5%: £27.50
Employer Contribution: £577.65
Government Contribution: £339.19
Total employee wage paid: £916.84
The Job Support Scheme will be open to businesses across the UK even if they have not previously used the furlough scheme. If you are currently claiming under the furlough scheme, you can also claim for the new Job Support Scheme at the same time while the furlough scheme is active. This could make the grant worth up to 95% of the average wage of the employee if kept on until February 2021.
Grants are paid in arrears and all claims will be made monthly, even if you operate a weekly payroll. NI and pensions are payable on the total gross amount (percentage worked plus grant and contribution) by the employer.
Employers using the scheme will also be able to claim the Job Retention Bonus of £1,000 per employee if the employee is paid November, December and January and retained in February.
The employer can top up their contribution in order to pay their employee 100% of their wages if they so wish, on both the 'open' and 'closed' Job Support Schemes.
The government is issuing further advice at the end of October. As such, this information is subject to change.
Self Employment Income Support scheme (SEISS)
The Self Employment Income Support Scheme (SEISS) is to be extended to cover the period from 1st November to 31st January 2021. The initial grant will be provided to those who were eligible for the first and second SEISS grant. It is for those businesses who are facing reduced demand or temporarily cannot trade.
The first grant is worth 40% of your average monthly profits up to a total of £3,750.00
An additional second grant will be available for the quarter between February 2021 to the end of April. This may be adjusted as circumstances change.
Business grants have been announced to support businesses in high-alert level areas which are not legally closed, but which are severely impacted by the restrictions imposed.
The funds for these grants will be issued out to Local Authorities and will be based on the number of hospitality, hotel, B&B and leisure businesses in their area. As such, it will be up to the Local Authorities to determine which businesses will be eligible and receive the grant. Eligibility criteria will be available from Local Authorities once funds are paid.
Local Authorities will receive a funding amount that will be equivalent of (assessed at Tier 2):
For properties with a rateable value of £15,000 or under, grants of £934 per month
For properties with a rateable value of over £15,000 and below £51,000, grants of £1,400 per month
For properties with a rateable value of £51,000 and over, grants of £2,100 per month
Local authorities will also receive a 5% top-up amount to these implied grant amounts to cover other businesses that might be affected by the local restrictions, but which may not be in the business rates system.
Businesses in Very High Alert Level will qualify for greater support whether closed (up to £3,000 per month) or open. The values will be determined by working with local leaders at the time.
Grants will be back-dated until the point at which restrictions began before the tiering system was introduced.
A new payment scheme has been set up to accommodate those businesses who deferred VAT payments who may still be struggling to pay these bills before the deadline of 31st March 2020. This will allow those businesses
to make 11 interest-free payments for VAT during the 2021-22 financial year rather than one lump sum. This will no doubt provide some welcome relief to those who may have missed out on previous support but are still struggling to find normality.
In addition, the 'Time to Pay Service' has been extended to give a 12-month extension for those who deferred the July 2020 Self Assessment payment. This does not now need to be paid until January 2022. This also applies to any payments on account needing to be made in January 2021, which can also be deferred to January 2022.
The temporary 15% VAT cut for the hospitality and leisure sector from 20% down to 5% will also be extended to the end of March 2021.
The flexibility for paying back your Bounce Back Loan has been greatly expanded.
The original length of the 6-year term to repay your loan has been extended to 10 years. This will reduce the repayment value if you opt to extend the repayment period. Interest-only periods of up to six months and payment holidays will also be available to businesses struggling to make repayments.
In addition, the application period to acquire any of the government's coronavirus loan schemes have been extended until the end of November.