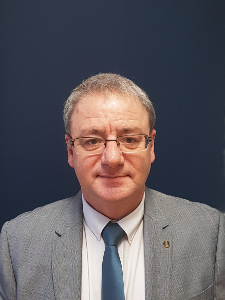 Director
Gary Widdowson
Gary qualified with the Association of Chartered Certified Accountants (ACCA) in 2001. Gary joined Henry Bramall & Co. Limited as a trainee accountant in 1984 and became a Director and shareholder in 2005.
Gary provides financial and accounting services to a range of limited companies, trusts and high net worth clients. He also advises many local owner-managed companies, charities, small businesses and individuals on a wealth of accountancy and tax issues.
Gary also has a broad range of experience working with non-corporate entries.
His approachable manner and in-depth knowledge provide his clients with an invaluable resource. Gary thrives on providing his clients with an accessible and exceptional service in conjunction with the rest of the team.
In his spare time, Gary enjoys spending time with family, playing tennis, watching football and listening to and going to rock, metal and punk gigs.
Experience :
37 Years
Qualifications :
F.C.C.A
Email :
gwiddowson@henrybramall.co.uk
Service Hours :
09:00 am - 17:00 pm Monday to Friday